What's New
Christmas Bake Sale
Please come to the Christmas Bake Sale!
Saturday, December 2 at 1:00 PM
Where you can purchase food for the holiday season:
fresh baking – frozen pyrohy – frozen holubtsi – wheat – sausage – studenets – and more…
Come early as things do not last long!
Sponsored by the St. Andrew's Ladies' Auxiliary.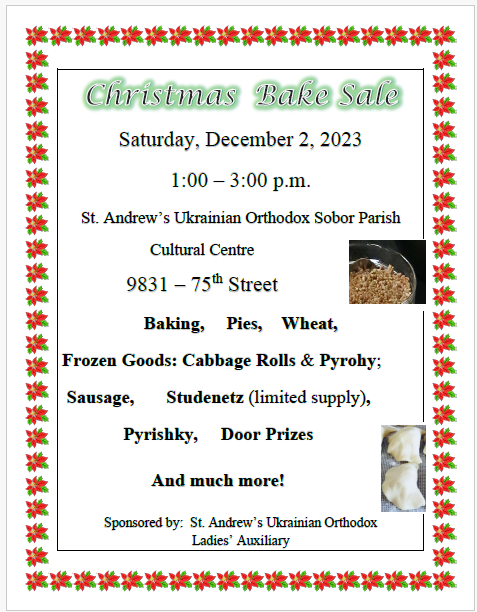 List of Services – see the "Events" tab
– November Services PDF
Minutes of the September 10, 2023 Special General Meeting
Summary of opinions heard regarding the potential to adopt the Revised Julian Calendar
Ukrainian Language Classes for Adults
Fall 2023 Session
Ukrainian Language Classes for Adults are filled for the fall 2023 term.
Registrations are no longer being accepted.
Invitation to Worship Services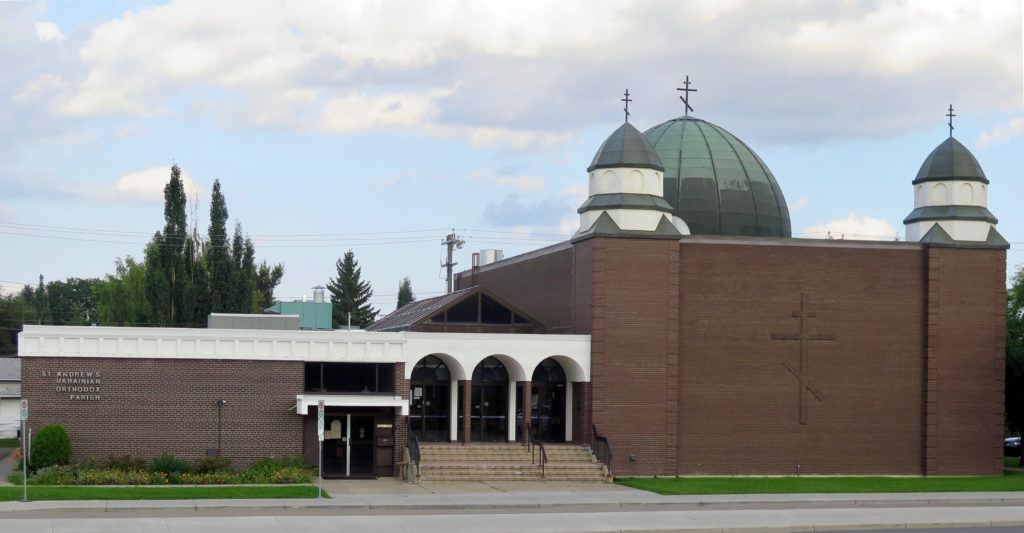 All are welcome to attend our worship services! During the months of September to June, Sunday Divine Liturgy services commence at 10 AM. However, during July and August, Sunday Divine Liturgies commence at 9:30 AM. Extra services typically start 30 minutes prior to these times. Also, please refer to the EVENTS tab for time and date details for extra services. Worshippers will be welcomed by greeters/ushers who greet them, help with seating, and answer any questions worshippers may have.
For further information regarding services, you may contact:
Parish Office
[email protected]
Rev. Fr. Yuriy Suchevan, Parish Priest
(780) 885-8143 mobile – preferred number
(780) 440-4872

[email protected]